Listening & Participating in Class EL
Recommended for grade four.
Theme Verse: "Hear instruction, and be wise, and refuse it not" (Proverbs 8:33).
Product Description
Listening and Participating in Class examines the various levels of listening, factors that affect listening, and guidelines for listening. Students will learn class participation skills that include how to make oral presentations, ask appropriate questions, answer questions orally, and work as part of a group.
Sample Lesson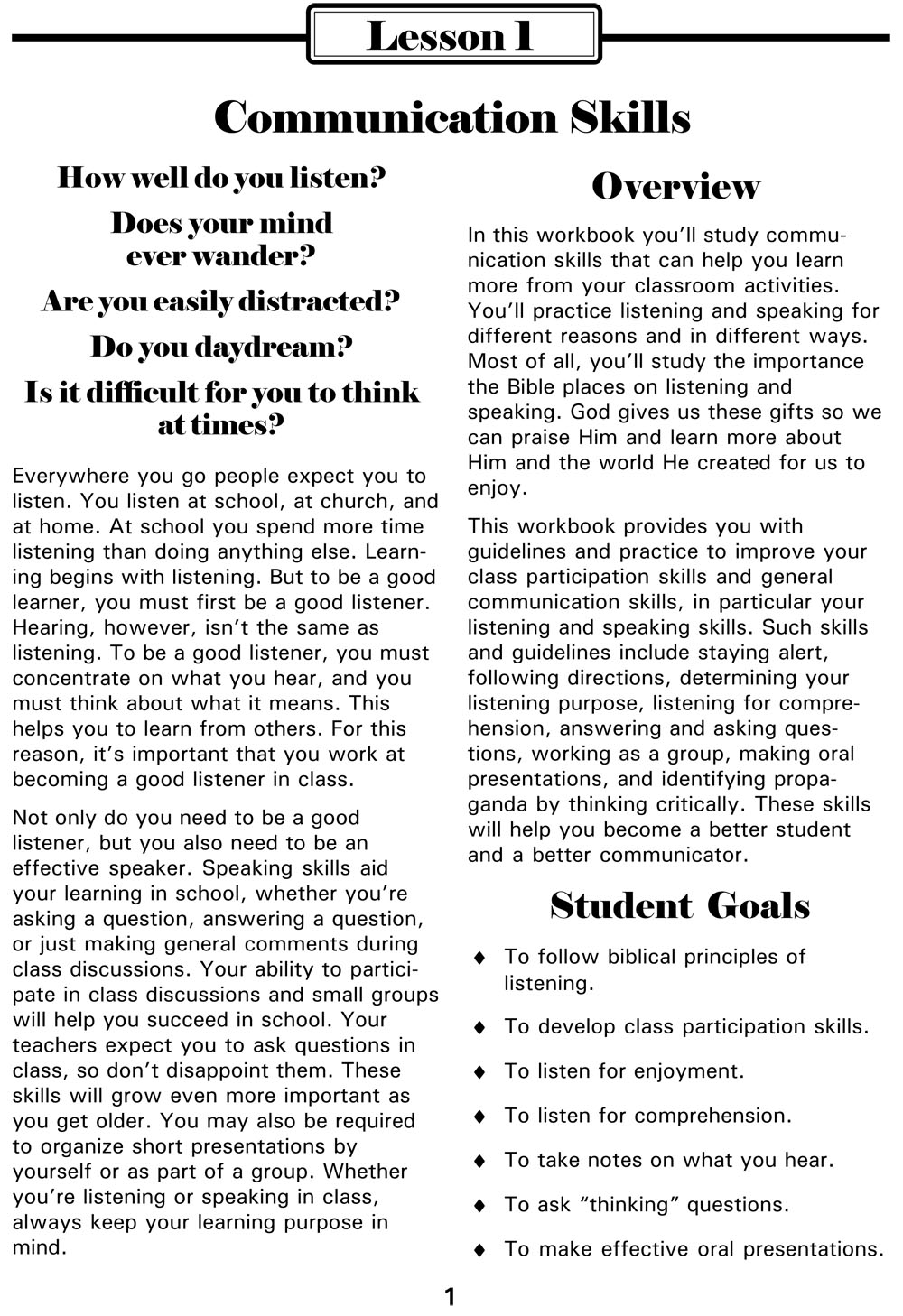 Price: $7.95