Using Resources EL
Recommended for grade 5.
Theme Verse: "For the Lord giveth wisdom: out of his mouth cometh knowledge and understanding" (Proverbs 2:6).
Product Description
Using Resources reviews general research skills, describes basic resources and reference materials, and provides practice in using library skills. Using Resources also provides practice in reading and interpreting graphic aids and summarizes ways to use resource information.
Sample Lesson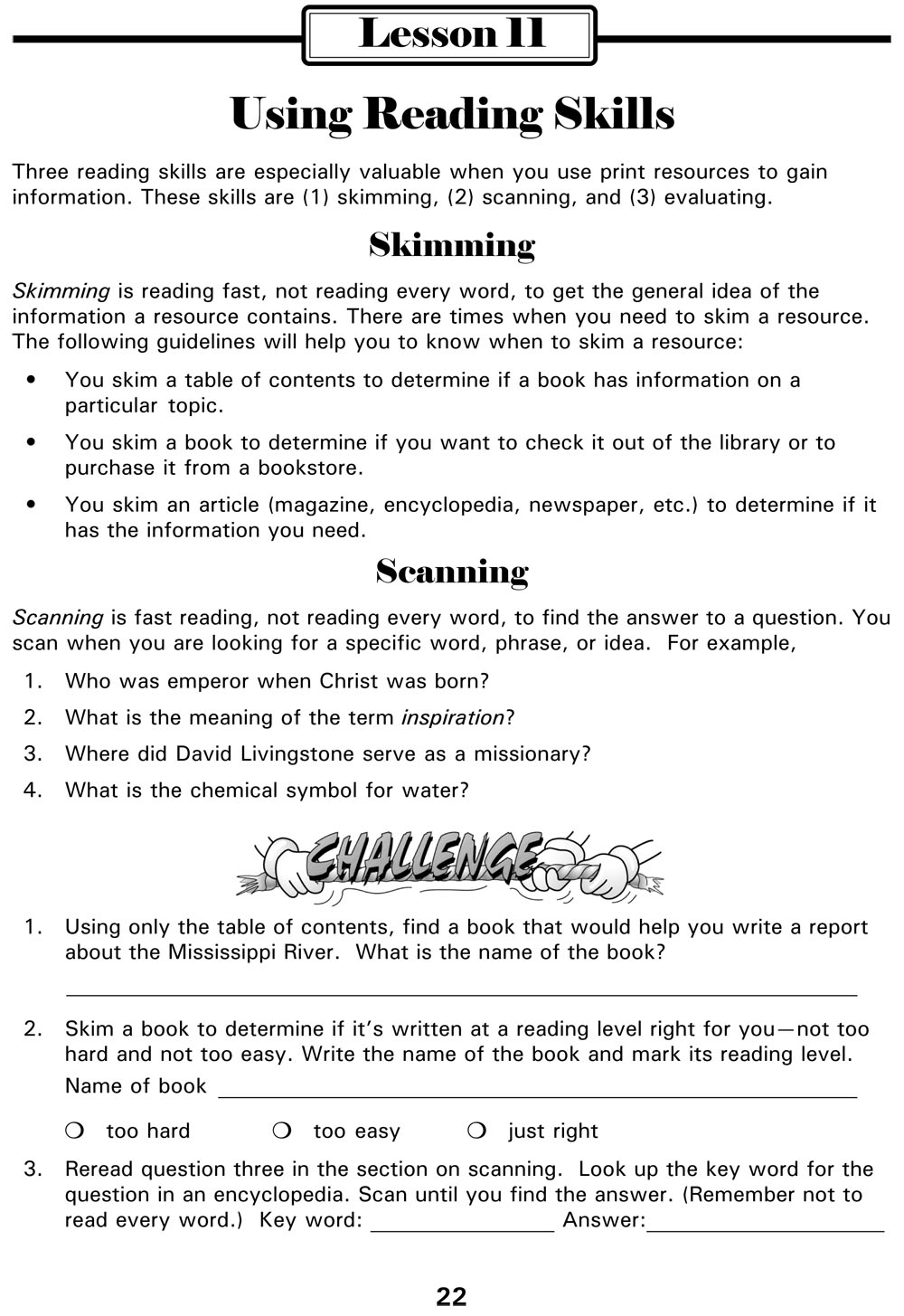 Price: $7.95